Are you aware of what others are saying about you or your business online? It is critical that you know what is being said about your business because there are many potential customers looking for your services online. We help small businesses build their online identity and credibility. We then leverage that credibility to create excitement for your target market so that potential customers will know, like, and trust you. These types of results fuels organic recognition and is the foundation of word of mouth marketing 2.0.
Bottom line is, at ReedMe Marketing we help position you as the recognized authority in your industry.  We provide businesses with their own customized strategy to fit their specific needs. Why? Because we want main streets across America to be successful.  As a small business ourselves, we're working hard to connect you to the local customers who are searching for your services!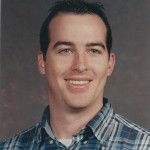 read more
Call us today at 405-622-8492 to learn more!