People are more social online now than ever before.
I can help you get seen by more potential customers in the growing arena of Social Media.
What most business owners don't realize is now your reputation and authority is social. I will work with you to create a custom plan for what your online reputation strategy should be and make it happen.
I am located in Yukon, Oklahoma — which means we are local, ready and willing to assist you no matter where you are located. We prefer to meet with our clients online so we can completely understand what you need help with at any given time.
I honestly enjoy helping people. I am "old school" in the fact that I still believe in hard work and perseverance. I also pride ourselves on honesty and integrity.
It honestly all started in the 7th grade. I purchased a large case of stink bombs from a flea market. I soon recognized that the demand for stink bombs was greater than the current supply. I could get a small box of three for 75 cents and sell one of them for $5. After several classes had to evacuate the building because of the smell somebody turned me in. My stink bomb selling days were over.
Later, in high school, I started my own lawn mowing business. I would highly recommend any young person begin with this type of business. With the money I earned I was able to purchase my own vehicle. That experience taught me that when you set goals and work hard you can be proud of what you have accomplished.
I was in the educational field for 10 years prior to starting ReedMe Marketing. I enjoy researching the latest marketing trends to help keep my clients educated and informed on the best ways to keep them as an industry leader.
As CEO, I have dedicated myself to living a life of meaning and purpose. I want to use my time and talent for the purpose of helping you. I have unique skills, strengths, and experiences that make me a real person and not just someone fulfilling a need or service. I am focused on educating and being an advocate for the success of my clients. We look forward to working with you!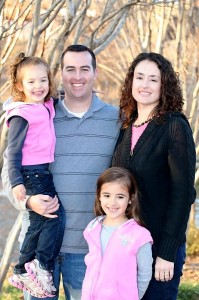 View Josh Reed's Profile