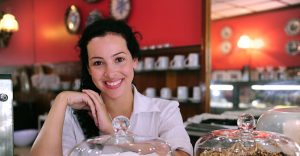 Most people these days turn to the Internet to locate LOCAL products and services. Long gone is the time when people would pick up the Phone Book to track down whatever they needed.
Think about it… just when was the last time you used yours?
The Internet is the foremost location people look as soon as they need to find… well, just about anything. It has unquestionably become a fundamental part of our every day lives.
To give you a good idea about how influential Internet usage is among consumers, here are several statistics:
Almost 250 million searches for products and businesses are performed per day on Google alone.
DM News reported that 35% of all Internet searches are local.
comScore reported that 90% of local commercial searches result in offline bricks and mortar purchases.
With billions of LOCAL searches being performed online each month, the Internet has officially surpassed the printed phone book, newspapers, and other traditional marketing methods when it comes to overall effectiveness.
The connection created by the Internet has changed the way that local consumers, gathers information, and seek out their products and services.
While the technology is fascinating, this connection has also created problems for some local business owners.
Why?
Most local business owners simply don't have the time to research and implement the everchanging online world.
There's nothing more frustrating than trying to decide which online marketing strategies to use when you don't even fully understand them.
Would you agree that getting your information online is important?
The Internet is a marketing "must have" for all businesses. If a business wants to continue to grow and get new customers, creating an online presence is no longer an option – it's a necessity.
The Internet provides several powerful avenues to help businesses continue to get more leads, more customers, and more profits.
This is great news, but many businesses are being left in the wind when it comes to online marketing. If you are not establishing a strong online presence, your chance of connecting with local customers is greatly reduced. Without it, you're just letting money slip right through your fingertips.
However, none of these reasons are good enough to miss out on the opportunities that online marketing can bring to your business.
In order to really connect with your local prospects and customers, there are several online marketing techniques you can use to generate a constant stream of new business.
To learn more contact us or call today at 405-265-8863